Today I want to tell you about the amazing Sweet Boutique Lip Butter giveaway that Revlon ran a few weeks ago on Facebook.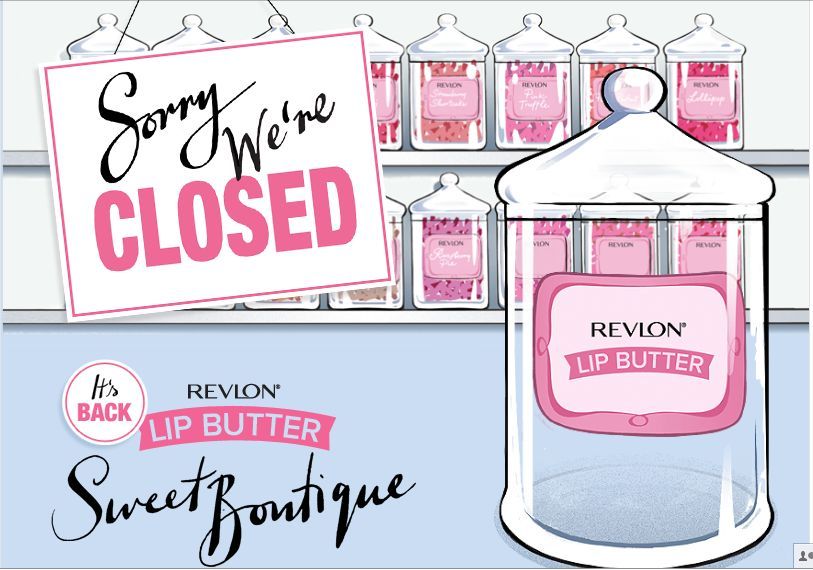 The app on Facebook showed an illustration of each colour Lip Butter displayed in a jar like you would find in an old fashioned sweet shop. Each day Revlon would give away 100 Lip Butters from one jar.
Shortly after the Sweet Boutique was closed I received an email to confirm I had won a Lip Butter in Pink Truffle.
When this arrived and I opened the envelope I was delighted to find that Revlon had kept the Sweet Boutique theme going.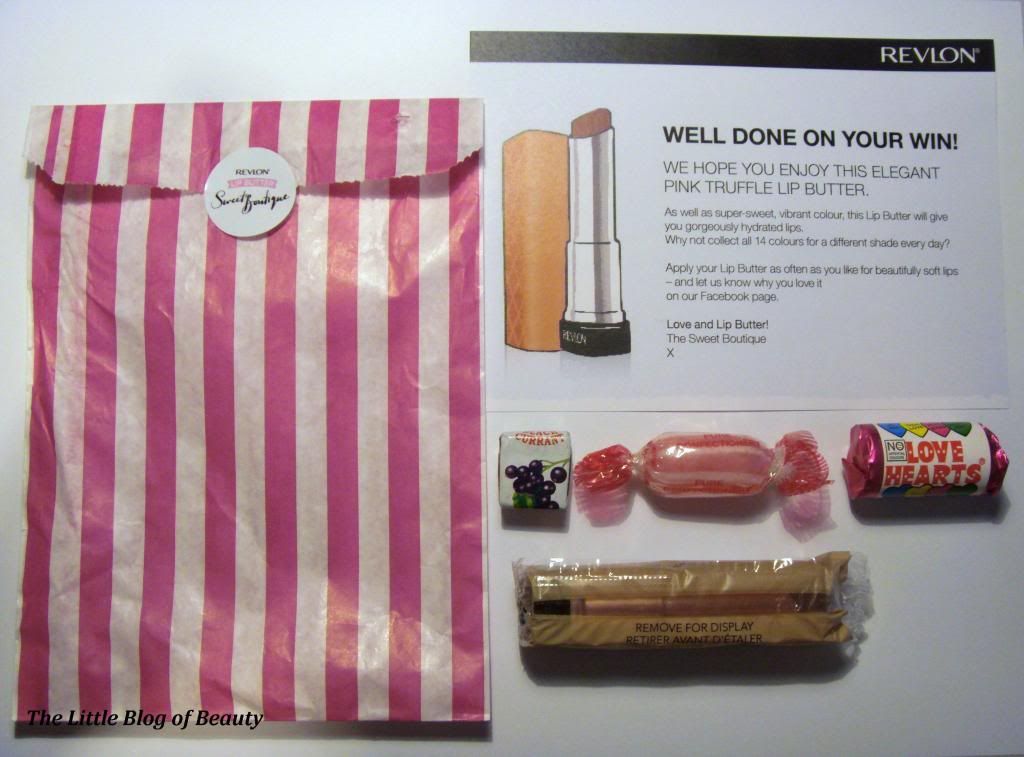 Inside the envelope was a striped paper bag like you would get from an old fashioned sweet shop, which was sealed with a small Revlon Lip Butter Sweet Boutique sticker. When you opened the bag as well as the Lip Butter there was also some sweeties included (a blackcurrant chew, a boiled sweet and a mini packet of love hearts!).
Even the actual Lip Butter itself was sealed in a packet that made it also look like a sweet. This really made me smile and was a great little giveaway, well done Revlon!
The Little Blog of Beauty x
View Post